Window Glazing
21/02/2019
Refurbishing Your Windows and Adding Value to your Home
08/03/2019
The family bought this gorgeous townhouse in Kildare several years ago and lived in it before deciding on the final plans for the refurbishment. The house itself dates back to 1840 or maybe even earlier. The lovely owners pinch themselves now as to how wonderful the home has turned out, "Other people live in houses like this, not us!" exclaimed Suzie, delighted! It wasn't without it's hard work though as they did as much of the work themselves as they could.
Timeless Sash Windows were delighted to be the window contractor for all of the traditional windows, fanlight and front door in the home.
Have a look at these before and after photos of the front door and sash windows:
The original windows at the front of the house were Victorian in style. However, there were also some 6 over 6 Georgian style windows, so they were able to argue the conservation case and fit all Georgian sash windows at the front of the house, These give it a wonderful symmetry, in keeping with the era of the build of the home.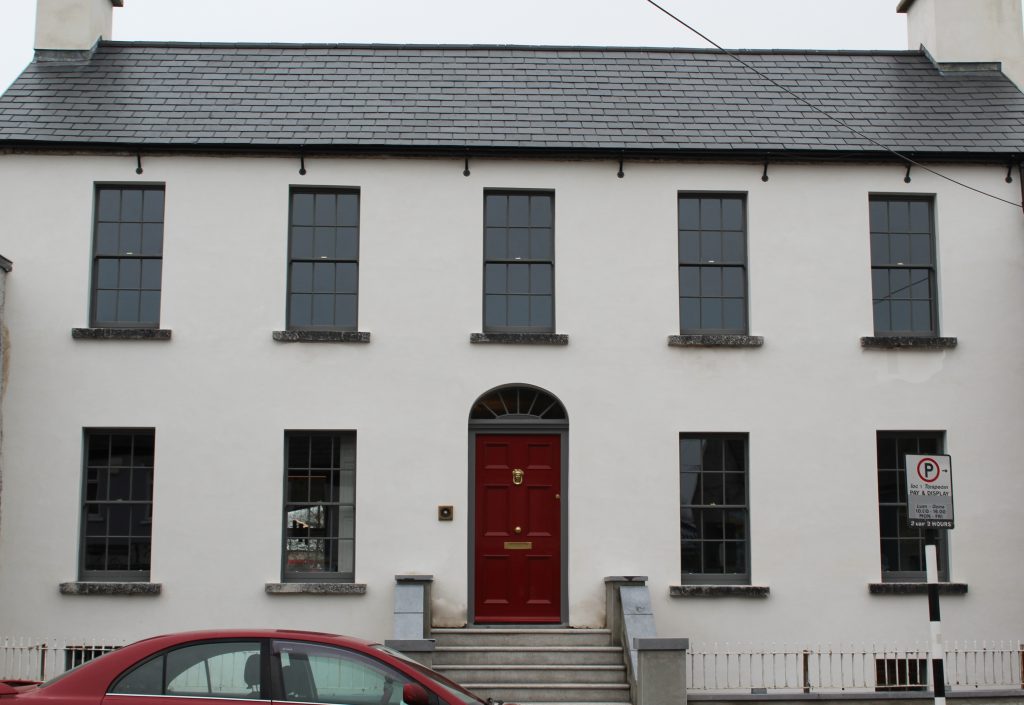 During the renovation, there was an extra Georgian window that was going to be moved with the extension at the back. This window has been kept and restored, and now provides a lovely fully functioning feature separating the huge open plan kitchen internally from the hallway.
You can follow their story on Instagram @renovating_the_laurels  which has also been featured in House and Home magazine this month!
Follow Renovating the Laurels here.
Read their feature in House and Home magazine here.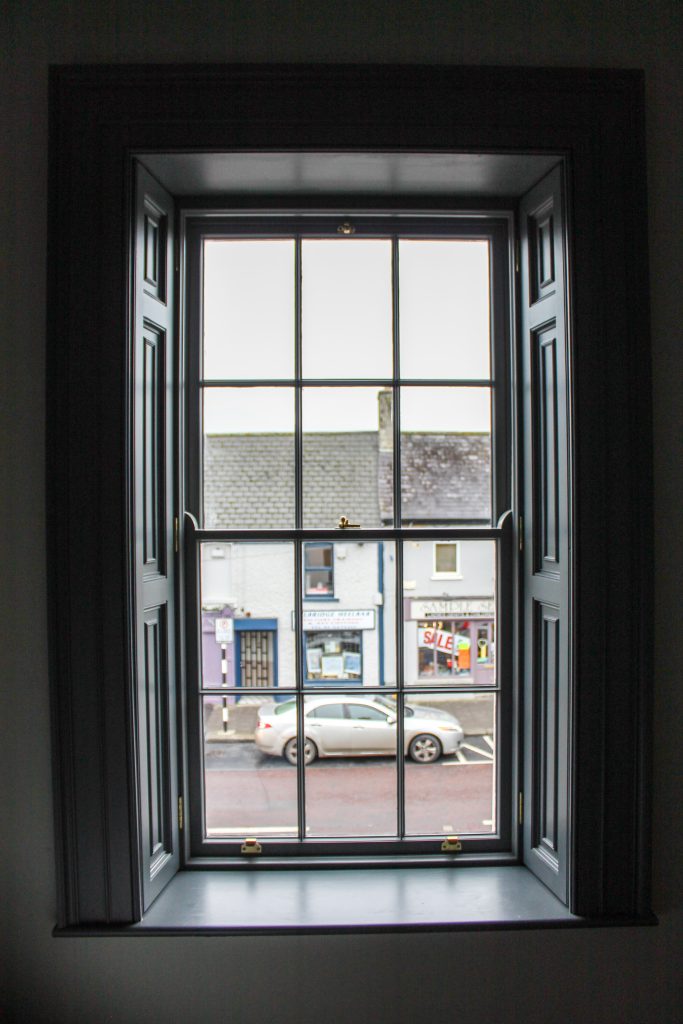 These windows are Slimline double glazing with new sashes fitted to refurbished frames. The paint colour chosen is Dusty Grey RAL 7037 which I'm sure you'll agree, looks fabulous both with the dark and light paint contrasts with the internal timber shutters.
The front door has a refurbished fanlight and was made new from Sapele hardwood.
Read More about our Slimline Double Glazing System here.
Published on 1st March 2019.