Explore Programme
21/11/2019
Government funding announced for the conservation of protected structures in 2020
02/12/2019
Timeless Sash Windows bring their bespoke heritage windows to homes in the UK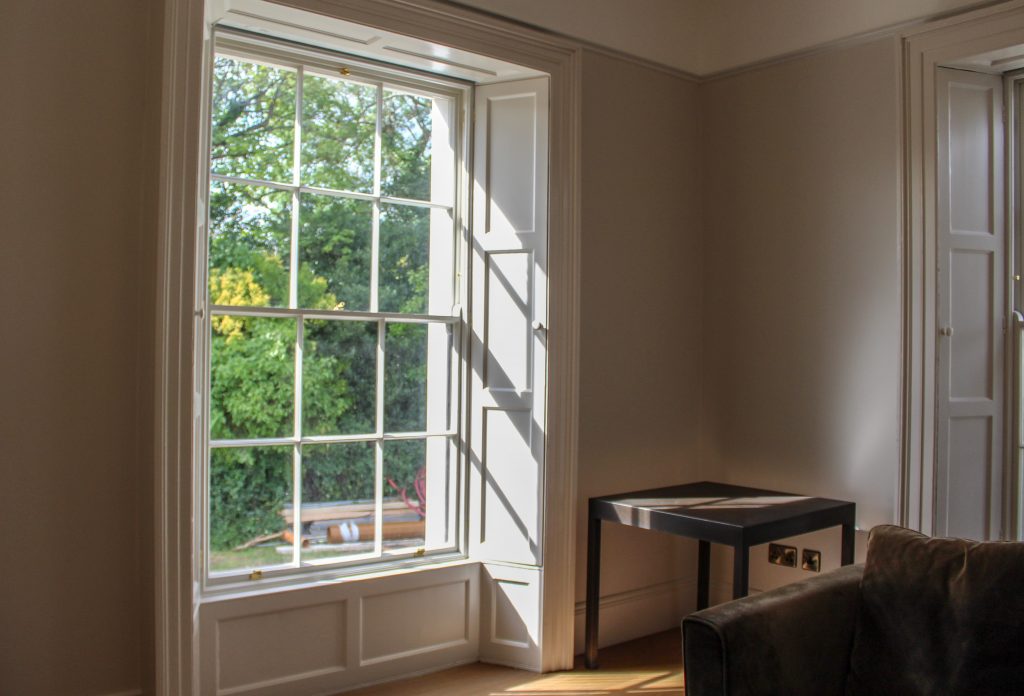 Timeless Sash Windows are renowned for their quality and workmanship which will bring elegance and modern energy efficiency to your period property.
Our joinery was established in 1973 and has grown exponentially as one of Ireland's leading producers of timber frame windows. Our craftsmen start with the finest FSC certified raw timber, normally either Accoya or mahogany for windows. They use time honoured skills combined with the most up to date research to match existing window designs or layouts according to your specifications.
These products are exclusively available on contact with Kevin Betts. Kevin has specialist knowledge with timber windows and can give you the most accurate solution for your upgrades or new project.
It is important to know that our windows use our double draught seal and carefully selected glazing together with your complete choice of paint colour and ironmongery.
Benefits of Timeless Sash Windows:
Award winning Irish joinery products shipped to the UK
Second generation of craftsmen with vast experience and knowledge
Customer focussed – finding lifelong solutions, efficiently delivered
Traditional designs
Beautiful aesthetics
Improved thermal efficiency
Bespoke service
Investment that adds value to your property
With about 45 people employed at our joinery we manage both large and small jobs with equal professionalism.
"We are delighted to bring our windows to the UK. We already have a wonderful reputation amongst architects, builders and councils in Ireland. Customer satisfaction is foremost at Timeless Sash Windows. It is also hugely important that we not only maintain our standards but continuously improve them, as has been done over the past 40 years. I can assure you that the experience of dealing with us here at Timeless will be friendly and personable as well as professional" Barry Callaghan CEO
For more information, contact us [email protected] , phone 0800 810 1069 or visit timelessashwindows.co.uk.
Published on 25th November 2019
Jennie Ritchie, Timeless Sash Windows