Timber Joinery Ireland
19/08/2019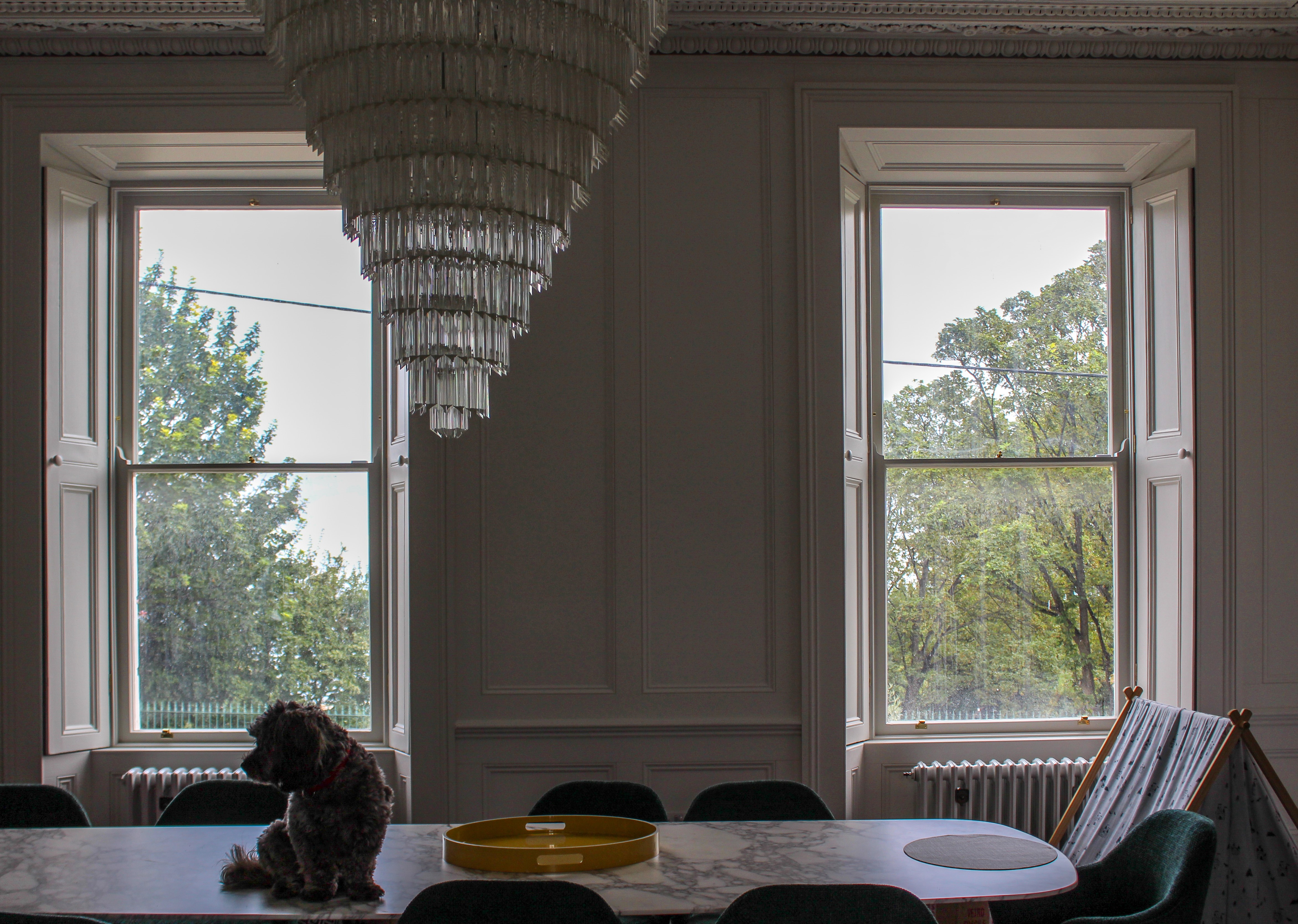 Before and After – a glorious Victorian window restoration
24/09/2019
Wooden glazing bars, whether bonded on the surface of the glass or supporting the glass itself, are moulded internally. These mouldings have various features and have evolved with time. The most common are lambstongue and ovolo.
I asked Dom our CAD technician and he said that lambstongue make up 95% of the mouldings requested here at Timeless Sash Windows. However, a large proportion of our work is in conservation and matching existing windows. In these cases, of course, it is not the client that chooses the moulding, rather the original window designers and we stay true to the heritage of the building.
Sash window mouldings
Ovolo mouldings: rounded, convex and thick – they feature predominantly on early Georgian windows.
Lambstongue mouldings: concave, refined and ornate – they are characteristic of middle to late Georgian period windows.
Drawings of lambstongue and ovolo mouldings
Images of Lambstongue and Ovolo mouldings
History of Sash Window Mouldings
In Ireland and the UK, the time between 1714 and 1830 (from the ascension of George I to the death of George IV) is called the Georgian period. Commonly we describe the different styles of this period as Palladian (1714 – 1760), neo-Classical (1760 – 1790) and Regency (1790 – 1830).
The windows of a Georgian house provide symmetry and balance to the architecture. The sash window is the dominant design of the period. These windows were characteristically 6 over 6 or even 8 over 8 panes. The small panes were a result of the glazing technology of the time.
However, towards the latter half of the 18th century and early 19th century, glazing gradually increased in size to 4 over 4 or even 2 over 2, and eventually no glazing bars at all. Of course, a home of the later Victorian period is easily recognisable with one over one sash windows.
In turn, glazing had an impact on the frames and designs of the windows. The windows of the early 18th century were required to hold small panes of delicate glass and the thick set ovolo moulding was characteristic. However, as the glazing improved, the slender and more ornate lambstongue moulding became widely used.
Subsequently, during the Regency period, craftsmen began to use coloured glass as decoration.
Your Windows
A large proportion of our work is in listed buildings and conservation areas. You may require planning permission for any changes to your windows. In most older properties, refurbishing the original windows is the best solution. In these instances, we keep the original mouldings or match them exactly.
Our best advice is to call on 046-9023323 and we can arrange a surveyor to visit your home and provide you with a complimentary quote.
Published on 29th August 2019
Jennie Ritchie, Timeless Sash Windows