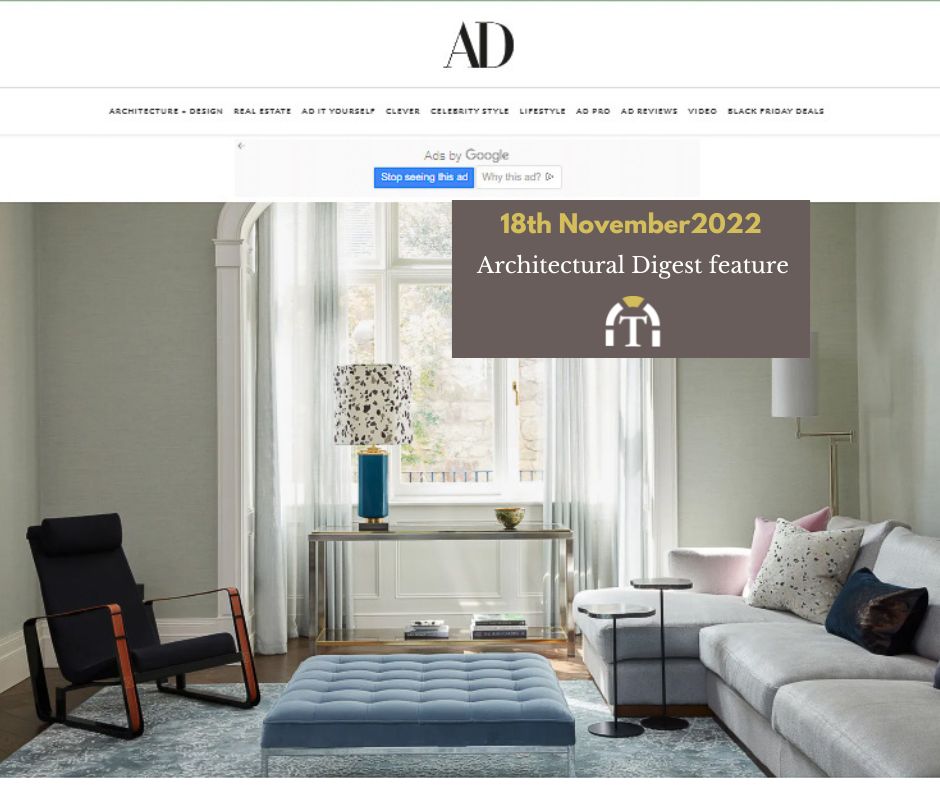 Architectural Digest magazine
20/11/2022
Grants for Window Restoration
08/12/2022
Creating sustainable timber windows is at the heart of our business. We know how important it is to look after the planet that we live on for future generations to continue to enjoy.
The construction industry is the highest consumer of materials globally. As an SME business within the construction sector, we take our responsibilities seriously. We offer products that are not stressful to the environment.
It is important to know that sustainability is a journey and not a destination. As such, Timeless Sash Windows are constantly evolving to ensure that you can be confident in the products that you choose. It is one of our priorities to continuously improve on our environmentally friendly goals.
Built to Last
We are proud that our business is inherently based on craftsmanship and that we are using timber as our raw material. We design and manufacture products that are built to last.
We can typically give a life expectancy on windows and doors of 60 years upwards. Indeed, we hope that our products can be maintained and refurbished in time to last even longer.
Made to Order
Additionally, we make everything to order. This guarantees that there is no excess waste or products not in use. We follow the old carpentry motto "Measure twice, cut once".  It makes as perfect sense now as when it was first said, no iterations necessary.
How we work
We source our timber from reputable importers in Ireland and the EU prohibits the use of any illegally harvested timber. There is complete transparency about what raw materials are in your windows and doors. We discuss it at the outset and will recommend the most suitable option for longevity in consideration of the purpose of the finished product. Different timbers suit different joinery and our highly experienced surveyors can explain the very best tailor-made solutions for you.
If the windows are in a good condition for refurbishment, we will choose that option as a preference. We can preserve these with integrity and refit them for the comfort expectations in today's world.
Our processes use bespoke machinery for cutting sections. The craftspeople will then glue, sand, paint and glaze each product by hand and to the specifications of the project. Indeed, there are many glazing, painting, and ironmongery options and each will be ordered based on client selection to ensure that there is no waste or redundant stock.
Steps that we are taking
Our designated sustainability team researches our products and workflow to discover our weaknesses and strengths. We have published an Environmental Policy on our website that sets out our goals. Within the company, we have devised a strategy with KPIs to ensure that we can work towards these objectives on an ongoing basis. Within the team we have completed the Climate Ready Academy of Ireland training in a) Waste and Circular Economy and b) Sustainability.
Through the years we have used bubble wrap as protection for our windows, during glazing and in transit.  We are delighted that we no longer use any of this plastic. Our windows are protected using packing blankets made from recycled materials, and cardboard sheets from incoming deliveries. These can be used over and over again and recycled at their end of use.
Our office team separates all their waste and we use a recycling service to collect it. Office waste is minimal as we consider each sheet of paper for printing. This will reduce our need for the paper itself and printing supplies.
We have the policy to unplug at the end of each day, so devices are not left on standby.
The sawdust and timber shavings from our cutting machinery are extracted in the workshop. We use this to make wood pellets which can be used in heating systems. Offcuts are sold to local businesses for further use.
Our staff carpools where possible to get to and from our workshops to ensure minimal mileage. Furthermore, we subscribe to the government's Bike to Work scheme for any employees that wish to avail of this opportunity.
We have a Code of Ethics and a Diversity & Inclusion Policy to ensure that our employees have equal rights and opportunities. Traditionally joinery is an industry populated by men. However, we are delighted to welcome our first female apprentice to the joinery in 2022 and continue to employ the best people for the job whatever their background and beliefs.
Our community and our workforce are the soul of the business. We strive to make a happy working environment and are proud that many employees have been at Timeless for ten years or more.
We are working towards science-based carbon targets and a net zero pledge.
Life Cycle of Timber Windows
Choosing timber windows as opposed to other building materials is choosing to reduce your carbon footprint. Herriot Watt University in Edinburgh carried out a whole-life analysis of timber windows in comparison to other materials, namely uPVC and alu-clad.
To understand the life cycle analysis of a timber window, you need to understand that timber is a naturally occurring sustainable material, of which more can be grown every day. As a tree grows, the carbon is absorbed and sequestered into its very fibres. This timber stores the carbon until the end of the life of the product. During that time, on average 50 – 60 years, more trees are planted. If an equivalent amount or more trees are planted before the carbon is released, the result is a carbon-neutral product or carbon-positive product.
Using timber from sustainably managed forests ensures that the production cares for the forests and the communities they support.
Important points from this report:
"The results show timber frames to have an expected service life of between 56 and 65 years. Acetylated timber frames show an expected service life of 68-80 years".
"Life Cycle Assessment (LCA) is an internationally recognised tool for assessing the environmental impact of products, processes and activities. It is a methodology for evaluating the environmental load of processes and products during their whole lifecycle and is one of various environmental management tools currently available for assessing impact and sustainability. LCA is used to assess the environmental impact of processing raw materials, manufacture of finished products and components, during construction, to transport materials and products to site, to maintain components, and to process materials at their end-of-life to recycle and/or dispose of materials…… It considers a base case scenario plus 6 alternative scenarios which test the sensitivity of inventory data and boundary inclusions on Global Warming Potential (GWP) of the frame materials considered. This report finds that all timber based window frame
materials are preferable to PVC-U alternatives in every scenario considered. "
" Despite having the lowest capital cost, PVC-U windows were shown to have the highest whole life costs over 60 years in all scenarios."
Circular Economy
As our global thinking and actions shift from a take–make–waste society (a linear economy), to one that uses safe, sustainable materials to make products that are durable and repairable. It is important to realise that in many cases, old timber windows that have been in properties for centuries can be refurbished with minimal waste and impact, to ensure they will last even longer.
At Timeless Sash Windows we have a dedicated workshop for the refurbishment of old windows. We employ a specialist team that works solely in this area applying their expertise to achieve stunning results.
Our craftspeople will remove the layers of paint (often lead-based), carefully remove the glazing for re-use, and splice in timber to any rotten sections. The windows will then be re-glazed, repainted using non-toxic water-based paints and reinstalled in full working order with modern draught sealing technology to ensure a more thermally efficient interior.
Lead weights are removed, stored and re-used for different projects.  New heavier, double-glazed windows will have steel weights (as these are denser and will take up less space) to ensure smooth operation without any damage to the cords.
UN Sustainable Development Goals
The UN created 15 Sustainable Development Goals that help us to focus on future strategy with a global picture in mind.
Our analysis includes both opportunities to positively contribute to the SDGs and potential risks of our business hindering their achievement
Timeless Sash Windows have chosen these 4 goals that focus on how our small business can make a maximum effective change:
11 Sustainable Communities – we focus on the well-being of our employees and our position within the community. Employees are encouraged to carpool and the necessary tools are in place to ensure everyone has access to this. We partake in the government Bike to Work scheme and several employees have availed of this opportunity. Additionally, we have annual events that involve all employees, have an active diversity and inclusion policy, and are proud to be local area employers of apprentices through to qualified craftspeople, many of whom have been with the company for more than 20 years. Read more on SDG 11.
12 Responsible Consumption & Production – When possible we recommend the refurbishment of old windows to reduce our reliance on extracting raw materials. We source the best products throughout our supply chain that have strong values towards the environment, reflective of our own. Read more on SDG 12.
13 Climate Action – we look at our current carbon footprint and ways to reduce it and take action on those to achieve Net Zero by 2050 or earlier. Our current footprint analysis from Scope 1 and 2 emissions in 2021 was 104.72 tonnes and we have put in place our best efforts to reduce this through renewable energy, waste reduction, and efficient fleet management. Read more on SDG 13.
15 Life on Land – we actively source timber from carefully managed forests and recommend the use of engineered timber such as Accoya which has a 50-year anti-rot warranty and is cradle-to-cradle certified. Read more on SDG 15 here.