This week in the Sunday Business Post, Elaine O'Regan talks to Barry Callaghan CEO about the business of Timeless Sash Windows. In this insightful article they discuss the current and possible future effects of Brexit on Irish business, as well as the support form the Irish Government via Enterprise Ireland for SME's that need it.
In her article titled "Post-Brexit London offers Irish firm a window of opportunity" Elaine gets an understanding of the company:
The manufacturer of handmade timber sash windows is based in Trim, Co. Meath and specialises in restoration.
"We're very strong on conservation projects: high-end one off properties" Barry Callaghan, managing director said.
……
The business also sells to architects and builders in Ireland and Britain.
…..
Callaghan runs the business with his brother Pearse, who is head of sales. The firm employs 45 people at a 20,000 square foot facility that opened three years ago at a cost of €500,000.
Timeless Sash Windows grew out of Callaghan Joinery, the company the brothers father Gerry set up with their uncle Peter in the 1970's.
"My father still plays a huge role in the business all these years later," Barry said.
To read the full article see here: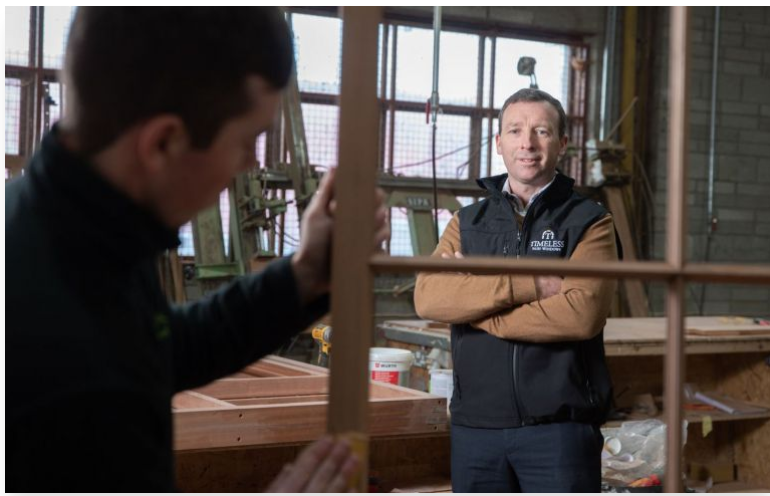 Published 2nd January 2020
Jennie Ritchie, Timeless Sash Windows