Case Study – Windows in the Hard Rock Hotel Dublin
10/08/2022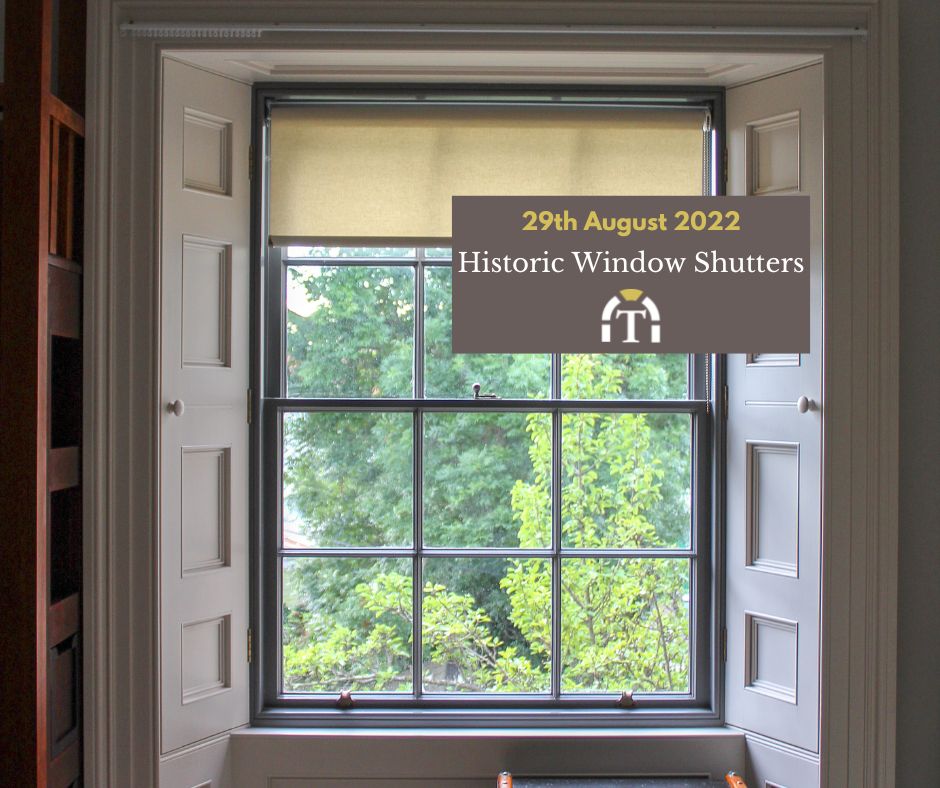 Historic Window Shutters
29/08/2022
Arched windows add a soft line to the symmetry of building facade architecture. Here at Timeless Sash Windows, we handcraft all your window arches from scratch, using traditional techniques and skills.
The History of Arched Windows in Ireland
Architects and engineers use arches for structural stability. They distribute the weight evenly and can support a proportionally large mass.
The Romans originally perfected the symmetrical masonry arch with the keystone at the apex defining the centre. Directly below the keystone is the centrepoint of the spring line (the line where the arch begins).
One-centred arches are recognisable in Roman architecture, and two centred arches later in Gothic designs, as seen in this diagram below.
An arched window is perhaps an unusual aspect to discover as part of classical lines of symmetry.
However, in Irish and UK architecture, we often find softly rounded circular arches in Georgian and Victorian period properties. They feature predominantly on the return of the stairs and in the fanlights above front doors. Sometimes we also see small windows in alcoves.
Furthermore, arched windows appear often in neoclassical architecture in the form of palladian windows.
Handcrafted Timber Arched Windows
Our role as custodians of historical buildings is to preserve and maintain. Where possible, we will always recommend that you refurbish old windows. In some cases, the frame can be restored and we will need to make new sashes to replace rotten ones and integrate new glazing if necessary. Finally, we can manufacture completely new frames, sashes, mouldings and architraves for aesthetic and practical perfection.
At Timeless Sash Windows we don't use any moulds to make arched windows.
Instead, our craftsmen use a traditional technique using pencil and measuring stick to design the template. From there they cut the desired rebates, profiles and mortise and tenon joints to construct the window.



Fanlights
Fanlights, also known as sunburst lights, are the arched windows typically found above Georgian era front doors. They are designed with symmetrical timber bars radiating out from the centre like a fan, hence the name. In some properties, these are opening windows and in others, they are fixed.
Fanlights may be clear glass or leaded glass and surveyors will advise whether or not it is possible to double glaze them.
Further Information
Blog Post – Shaped Windows, Arched and Circular
Download our PDF on arched windows here. ARCHED WINDOWS Timeless Sash Windows
If you would like to find out more, you can join us on our social channels:
Our Facebook page features regular sharing and open conversations, Houzz for details on projects, Pinterest for inspiration, Linkedin for business news and more, Instagram for latest blog posts and updates.
Contact our office to arrange an appointment 046-9023323
17th August 2022. Timeless Sash Windows.