Timeless Sash Windows are specialists in historic window restoration. Builders and architects typically ask if we can match glazing bars and mouldings and what we can do to improve thermal efficiency. They also need to know if we can replicate windows in a poor state of repair.
Single glazed windows
Single glazed windows are an aesthetic that is synonymous with period properties throughout Ireland. They are at once beautiful and bold, yet simultaneously draughty and inefficient by modern standards.
Historic windows are protected under legislation for many reasons. We want to preserve the beauty of our built heritage for future generations. The Georgians were unapologetic in their grandeur and the Victorians flamboyant with their large panes of glass. We celebrate these eras and at Timeless Sash Windows, we enjoy restoring old windows to their former glory.
Thermal efficiency of historic windows
By repairing the timber sections, using traditional techniques and following conservation guidelines, together with modern draught sealing, we can greatly improve the efficiency. They will never be the same as a double glazed or triple glazed window, however homemaking tips of the era, such as using the shutters or heavy lined curtains, will greatly improve the warmth of the property.
Slimglazing and Fineo glass
In areas where it is permitted to use a very fine double glazing, we can offer our Slim Glaze System. Historic windows tend to have very narrow glazing bars which would not typically support a heavy double glazed unit. However, you can avail of our award winning, patent pending Slimglaze system, and double glaze a bar as fine as 18mm.
Furthermore, there is a new product called Fineo glass that we can install in old timber windows. Fineo is a vacuum-insulated glass unlike gas-filled typical double glazing. This gives it different advantages over other technologies. If you wold like further information on this approach, contact Pearse, our head surveyor for guidelines and pricing.
Accoya and historic windows
Accoya is an engineered soft wood. The process of acetylation that it goes through gives it a unique strength and resistance to rot, superior to other timbers. Historic windows last for hundreds of years as craftsmen of the era used slow-grown timber. Today, wood tends to be in faster growth production and cut younger. Accoya is the architects choice of preference for window repairs and replication.
Cost of restoring historic windows
If you would like further information or to enquire about prices for window restoration, please complete the contact form on our website and we will get back to you as soon as possible.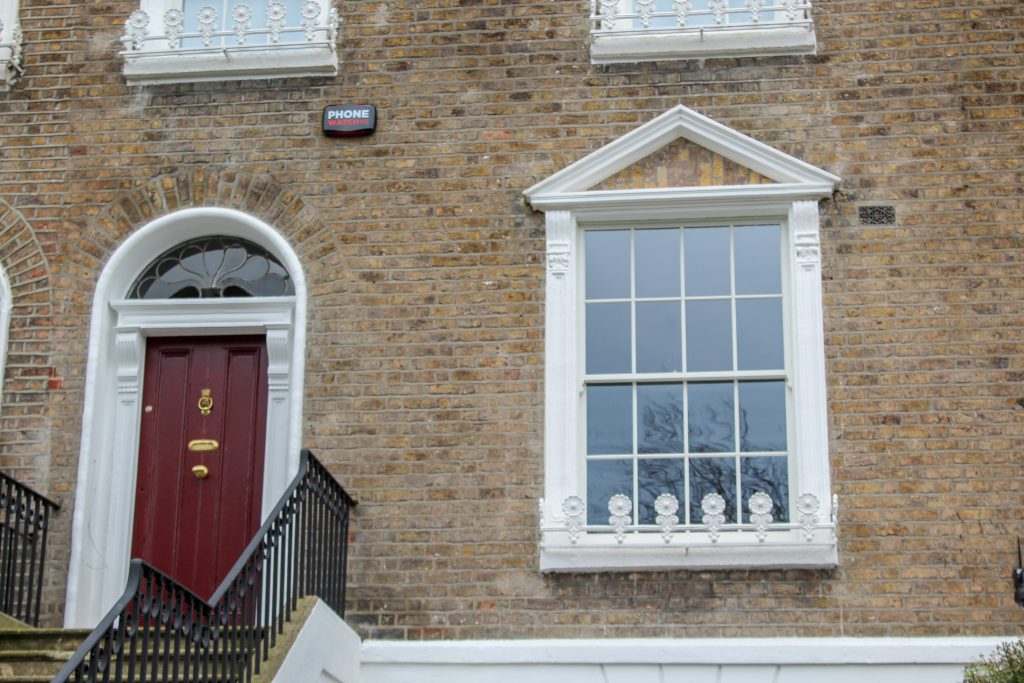 Published on 6th May 2020.
Timeless Sash Windows